Vivid Lux Glass
Beautiful, colourful, handmade fused glass gifts, ashes keepsakes, home & garden decor, Christmas decorations and more.
What do I do?
Vivid Lux Glass offers one-of-a-kind fused glass art, gifts and home/garden decor. I transform plain sheets of glass into beautiful, colourful creations to enhance your surroundings.
With a wide variety of colours, designs, and styles to choose from, you're sure to find the perfect piece for you or your loved one. Many pieces can be personalised which makes them perfect to give as gifts.
My fused glass art is created with love and attention to detail, so you can be sure you or your loved one will treasure it forever.
View my collections of beautiful home accessories, gifts, Ashes Keepsakes and more.
Website Info
Buying online can sometimes seem daunting or risky. Please be assured I'm a real person, making real fused glass! You can view my business on lots of other platforms to check I'm genuine. This website is secured with a trusted certificate and all payments are encrypted – I never see your full payment details.
I accept returns and/or exchanges if you change your mind, just contact me or see my policy here.
What is Fused Glass?
Put simply, glass fusing is the technique used to join glass pieces together by 'melting' the glass at a high temperature in a kiln. There are different processes depending on what I'm making.
All glass can be fused but not all glass is compatible! I use a specialist art glass called Oceanside 96. I buy it in sheet form, frit (small bits of glass in different graded sizes), powder and stringers.
Each order I make is carefully planned and designed with attention to detail including the packaging and getting your order to you safely.
You can read more about the process and about me by clicking the button below.
Award Winning!​
On Monday 23rd March 2020 I was selected by Theo Paphitis as a winner of #SBS Small Business Sunday on Twitter. This was mega for me and my small business!
I now join some absolutely awesome small businesses and am so proud and happy to be included.
I finally got to collect my certificate in February 2022 and met Theo in person which you can read more about here.
Shipping
Customers outside the UK, please visit my Vivid Lux Glass Etsy store. I ship worldwide through Etsy.
Perfect Gifts
Send gifts directly to your recipient! Add giftwrap, a greetings card or message.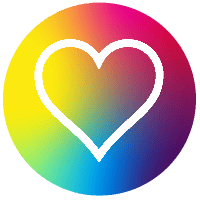 Freebie!
Every website order receives a free mini magnet! Designs and colours will vary.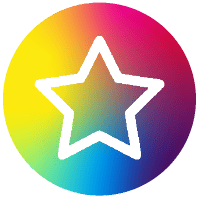 Free Postage
Free UK Postage when you spend over: £100.00 for non ashes & £150 for ashes products!
Showcasing Neurodivergent Business Owners - Christmas EditionThe Christmas season is nearly here! This year, I'm shining a spotlight on some remarkable businesses, not just as places to find the perfect gift but as a celebration of neurodivergence, fostering a world...
read more
What my customers are saying….
Absolutely loved it , thank you xx
1 week ago
The multi coloured stars are just wonderful. Even better than I imaged. Beautifully packaged. They will be treasured. Thank you so much.
1 month ago
Excellent hand made product, speedy service and protected well in good and environmentally friendly packaging. Highly recommended.
1 month ago